Chaplaincy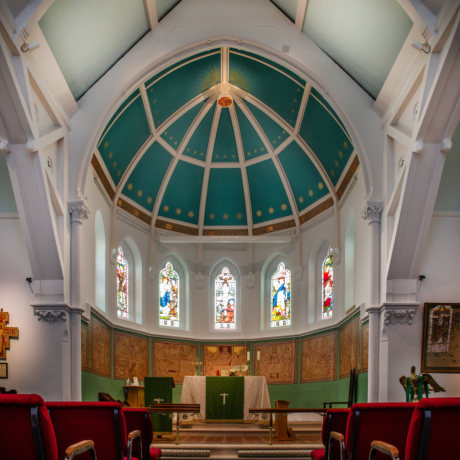 Since 1834, when the Chapel at Hickey's Almshouses was built, there has been a Church of England Chaplain present to support the Almshouse residents. As The Richmond Charities has developed, the role of Chaplain has been maintained with the Chaplain now offering support to all of the Charity's residents, whatever their background, faith tradition, or religious status. This reflects the Charity's commitment to the whole person's physical, mental, emotional, social and spiritual wellbeing.
The Chaplain is available to all residents for conversation, or in times of need or sickness. He can also support residents' family members as they care for their loved ones. The Chaplain is willing to listen to whatever residents want to talk about, whether it is something 'religious' or a resident's favourite topic of conversation.
With the support of residents, the Chaplain takes services in the Chapel of St. Francis in the Anglican tradition and can take home communion to the sick, or those unable to get to Chapel. He is also engaged in organising social activities throughout the year to stimulate body, mind and soul.
Join Us
A Communion Service with a sermon and hymns takes place at 10.30am in the Chapel of St. Francis at Hickey's Almshouses, Sheen Road, TW9 1XB on Sundays. There are also special services to mark the turning of the church year, and we often welcome visiting choirs, musicians and preachers to enrich our worship.
All our services are open to all who would like to join us in worship.
Details of this month's services can be found in the most recent edition of our Almshouse News Magazine.
Our Chaplain is Rev'd Derrick Thompson and can be contacted on or 07796 619697.