Almshouses in Richmond: History, Heritage & Community - A talk by Juliet Ames-Lewis
Published on:
Written by:

Juliet Ames-Lewis
Juliet Ames-Lewis, Chief Executive of The Richmond Charities, will give a talk on Almshouses in Richmond: history, heritage and community.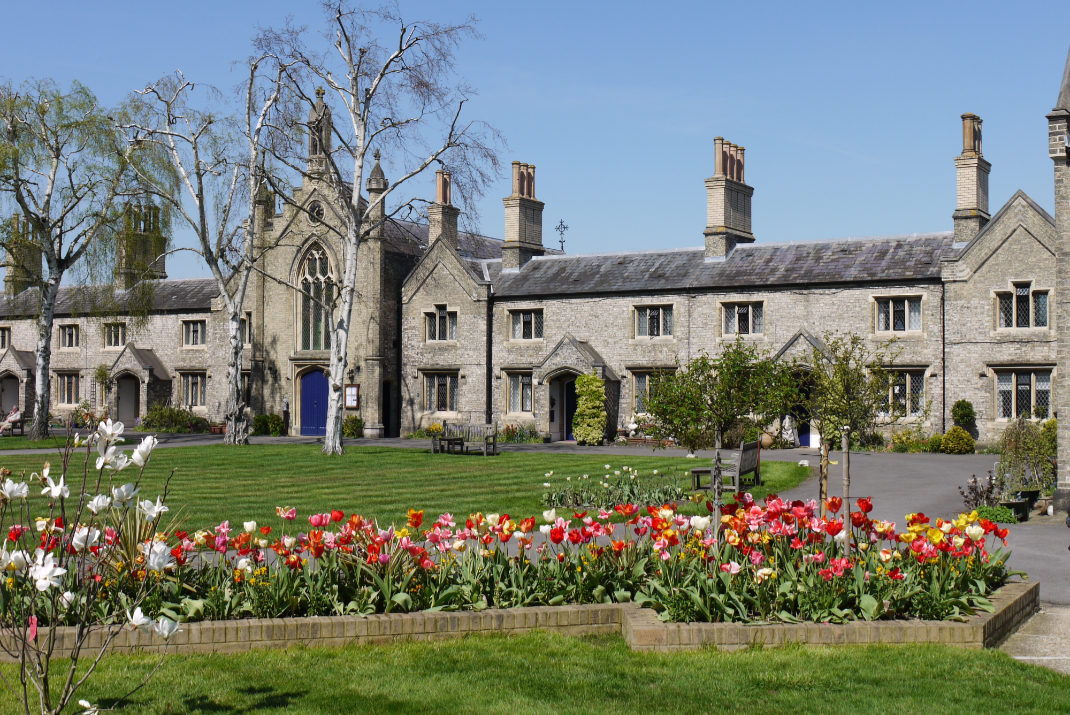 The talk will be presented on Thursday 14th September 2023 at 7pm at St Nicholas Church. 
The address for the event is:
St Nicholas Church,
Church Street,
Chiswick
W4 2PJ
Juliet Ames-Lewis, Chief Executive of The Richmond Charities, will give a talk about her role running both Richmond's and one of the UK's largest almshouse charities, setting it in the historical context of Richmond's many almshouse endowments since 1600 and in the context of the wider almshouse movement nationally.

She will touch on recent empirical evidence to show that almshouse residents enjoy a 'longevity boost' due to the staff support and die strong, active and harmonious communities in which trey live. Juliet will talk about the role of almshouse charities in the era and a huge number of new almshouses which are currently being built nationwide, in order to house our ageing population in sensitively designed and appropriate, supportive housing.
Entrance £12, concessions £10;
free for friends of St Nicholas Church.
Doors open at 6.30pm when refreshments will be available.
Richmond Charities Almshouse Open Day - July 2023
Published on:
Written by:

Juliet Ames-Lewis
Come and find out more about The Richmond Charities and our Almshouses.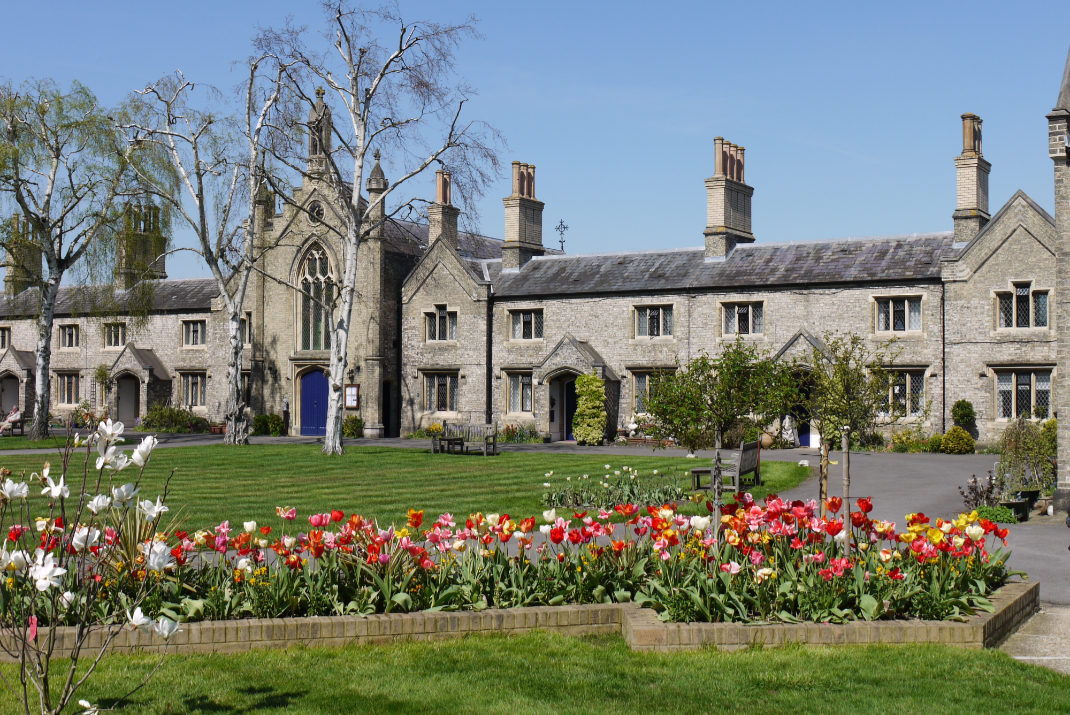 The open day will be held on Saturday 8th July 2023 at 12 noon – 4pm. The address for the event is:
Hickey's Almshouses
Sheen Road, Richmond
TW9 1XB
The event will offer: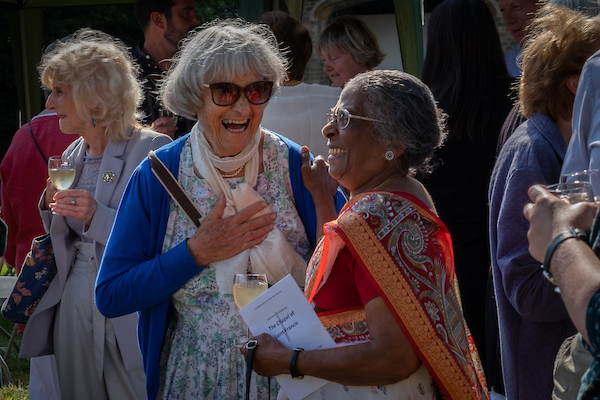 Tours of the almshouses and chapel
Information about our history and our almshouse estates
Previews of our new almshouse developments
Details about criteria and how to apply for almshouse accommodation
Activities for children
Refreshments served
Entry is FREE and there is NO need to book.
Travel:
Buses 33, 337 and 493 stop right outside. Limited parking may be available on side streets nearby. There is no parking on site.
Download our flyer for the event
Don't Laugh - This is Serious!
Published on:
Written by:

Mike Townsin
On the face of it medicine and laughter don't seem likely bedfellows. But science and observation indicate otherwise.
Recent studies show that laughing with others releases endorphins – feel-good chemicals in the brain – via opioid receptors. The more opioid receptors you have in your brain the more powerful the effect. Like some drugs, laughter binds those receptors inducing euphoria.
This endorphin effect also helps explain why social laughter appears to be so contagious: I'm sure you've experienced it in theatres and with best man speeches at weddings – even if, in the latter case, it's sometimes only polite!
Our New Chaplain
Published on:
Written by:

Juliet Ames-Lewis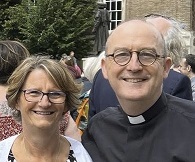 I am delighted to let you know that we have appointed a new Chaplain, Reverend Derrick Thompson. Derrick is currently Vicar of St Paul's, Thornton Heath in the Diocese of Southwark. Derrick's last service at St Paul's will be on 16th April 2023 and he and his wife Jan will then move to Richmond and he will take up his new post on 1st May 2023. Derrick will be licensed by the Archdeacon of Wandsworth at a service in Hickey's Chapel on Sunday 7th May at 11am. This will be followed by lunch and a welcome party on the front lawn at Hickey's.
Derrick and Jan will live in the Chaplain's accommodation at Hickey's Almshouses.
Improving Mental Health Through Creativity
Published on:
Written by:

Claire Sanecka
Art and Soul is a charity in South-West London providing a range of therapeutic arts workshops and other creative activities for local people, to help improve their mental health.
With growing evidence that workshops like these can help enhance emotional wellbeing, Art and Soul welcome everyone, regardless of their artistic ability. All the workshops and events we hold throughout the year are free, thanks to the support of individuals and a range of organisations.
TASTER SESSION COMING SOON… watch out for more information in our next Almshouse News Edition.
New Years Eve at Wright's Almshouse
Published on:
Written by:

Angela Greaves
New Years Eve at Wright's was a huge success and it will hopefully be bigger and better next year.
All who came from Wrights enjoyed it immensely. Lots of nice goodies to eat and drink, fantastic views of Twickenham and surrounding areas with a 180 degree view of the fireworks from the front balcony. The colours were great. We tidied and left at 1.30am quietly!
Hickey's Carol Service
Published on:
Written by:

Deborah Findlay
On a cold winter night and on the Winter Solstice many of us were drawn to the Chapel at Hickey's Almshouses for the annual Carol Service and readings – the first one in the Chapel for 3 years!
This year, using music poetry and bible readings, we were taken on a journey from the arrival in Bethlehem to the crib and stable and the significance of love. We heard the wonderful choir and the soaring soprano of our Juliet and it was a lovely opportunity for me to put on my professional hat and read What the Donkey Saw by U.A. Fanthorpe.
We finished with wine and mince pies and catch ups with neighbours, staff and trustees.
In a time of darkness this annual event beautifully celebrates our community spirit and, whether you like Christmas or prefer to ignore it, the chance to have a good sing!
Christmas Day at Michel's 17
Published on:
Written by:

Alan Shirley
Many thanks to The Richmond Charities management allowing residents to gather together for Christmas Day and part of Boxing Day in a small marquee on Michel's Almshouses lawn.
Residents all contributed to the festive fare and were able to socialise through parts of both days. Cool temperatures didn't spoil the atmosphere and it was good to have enough room for shared chatter and warmth.
Best wishes for 2023 to all fellow residents across all properties.
The Wider Almshouse Movement
Published on:
Written by:

Juliet Ames-Lewis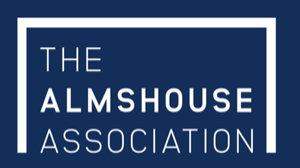 As most residents will know, The Richmond Charities now has 145 almshouses across 12 estates in Richmond, Twickenham and Mortlake. The charity has recently taken over Mortlake Almshouse & Relief Charities. We have opened two new almshouse estates in the last 4 years and we have just exchanged on the purchase of a new 12-unit development in Richmond, which will open in 2023 (more info).
New Almshouses for The Richmond Charities
Published on:
Written by:

Juliet Ames-Lewis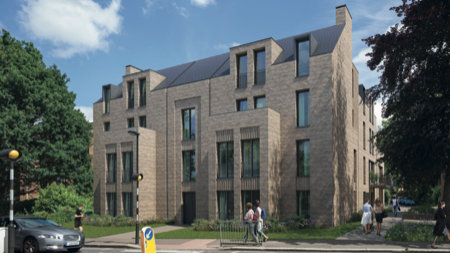 The Richmond Charities has recently been successful in exchanging on the purchase of a new almshouse development in Richmond.
The Richmond Charities Staff and Trustees Lunch
Published on:
Written by:

Linda Prendergast
Juliet Ames-Lewis and the Trustees organised a wonderful celebratory lunch for all the staff which was held in the Garden Room at Church Estate on the 3rd March. It was their way of saying farewell to Gail Sullivan who had been Scheme Manager at Hickey's Almshouses for 10 years. She was heading off to an exciting new life in her homeland New Zealand. It was also to say thank you to Gerry Wilson and Linda Prendergast for their long service with The Richmond Charities. Gerry has been (and continues to be) the caretaker for all the Almshouse estates for 25 years and Linda a Scheme Manager in the Vineyard for 20 years.
Everyone tucked into a feast of the most delicious food washed down with a glass or two of wine before Gail, Gerry, Lorraine (who is Scheme Manager at Church Estate) and Linda were presented with a specially commissioned painting of the estates at which they have worked during their time with the charity.